Welcome back to the Gridiron Gals podcast!
Welcome back to The Gridiron Gals Podcast, Season 2!
This week, Chels and Reeta are joined by Dallas Cowboy fans Corey (@MrSelfMade80) and Justin Tinsley (of ESPN's The Undefeated, @JustinTinsley) to discuss:
NFL players having to meet Roger Goodell based on the Al Jazeera HGH allegations
Josh Norman: The Cornerback Diva
Giants kicker Josh Brown suspended 1 game for domestic violence
the latest college football AP poll,
and "How About Them Cowboys?" in Week 2 of the preseason.
Click here to listen to Gridiron Gals Season 2, Episode 3: How About Them Cowboys?
This show is also available on iTunes, stitcher smart radio, TuneIn radio, SoundCloud, and now on Google Play Music! Subscribe to "Gridiron Gals", "CSPN", or the "Cold Slither Podcast Network" today & tell a friend (or a foe)!
Listen on SoundCloud!

*Sponsor*
Get Free Two-Day Shipping with Amazon Prime!

DC-area listeners! Come join the Gridiron Gals for their 7th Annual NFL Kickoff Party!
Presented by The Gridiron Gals and Tommie Collins Events
Starts Thu, Sep 8 at 5:00 PM
Parlay Sports Lounge | Washington, DC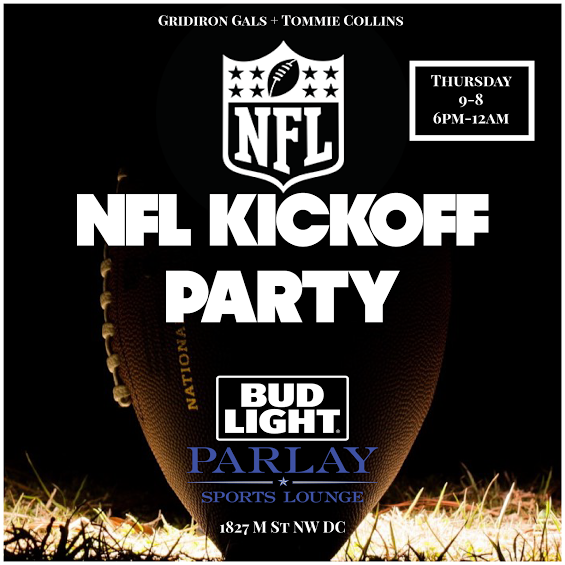 About the Gridiron Gals:
Gridiron Gals is dedicated to giving women who are fans of football a voice and presence in a world dominated by the men.  Women represent 40% of the NFL fans base and are grossly misrepresented when one thinks about the "average NFL fan".  We are here to provide a comfortable and educational atmosphere for the female football fans.
Please continue to keep up with our movement as we expand, by following us:
twitter: @gridirongals
instagram: GridironGals
Facebook: Gridiron Gals
URL: www.gridirongals.com
About Reeta:
Reeta is one of the original ladies who founded Gridiron Gals in 2009; starting with the very first NFL Kickoff party. She is also the owner and creator of TheNFLChick.com.
Reeta can be reached at reeta@gridirongals.com
About Chels:
Chels started off as a writer on the original GridironGals.com before co partnering with Reeta in 2011.  She is a diehard Dallas Cowboys  fan who is the primary writer for the Cowboys on the site.  You can find Chels on twitter @ChelsIsRight with colorful commentary on game day.
Email Chels: Chels@Gridirongals.com
Please tell us what you think of the show. We welcome your feedback!
Send us an e-mail: gridirongals09@gmail.com
Call our CSPN hotline to leave us a voice-mail at 331-6-VIPERS [that's (331) 684-7377]
Or simply leave us a comment below!