Presented by The CSPN
Welcome back to the WrassleCast, your place for pro wrestling color commentary with color…
For this week's episode, Don & DeeDee are joined by the reigning and defending El Dandy-award-winning Guest of the Year, Quantessential R, who attended WrestleMania 33 live in Orlando. Enjoy this thorough recap of the greatest week of the year in pro wrestling/sports entertainment.
Shout-out to our man @Don__Victor for all the hilarious Crying Jordan memes over #ManiaCast weekend!
This slideshow requires JavaScript.
We thank you all for joining the @WrassleCast all WrestleMania Weekend long for our live-tweets of all the events!

Come for the WrassleCast… stay for the #PartingPromo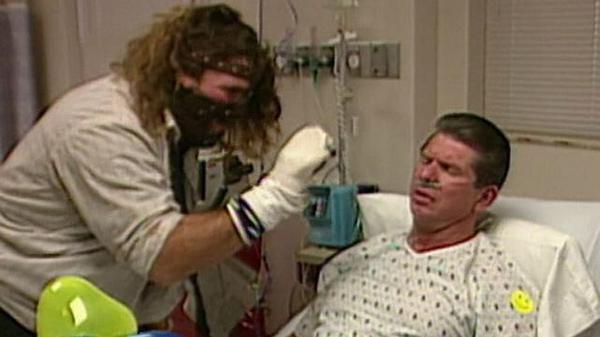 Mr. Socko won our WrassleCast bracket: The Greatest Inanimate Sidekicks in Pro Wrestling!
http://challonge.com/wrasslecastinanimate
~Sponsor~
Follow the WrassleCast on twitter @WrassleCast
If the wrestling podcast you are playing is not The WrassleCast, then it is OBSOLETE, and you must DELETE! DELETE! DELETE!
Visit the official WrassleCast Tumblr site at WrassleCast.tumblr.com
Keep up with our conversations online using our awesome hashtags!
#RawCast #SmackDownMatters #NXTCast #LuchaCast #ClassicCast #CreepCast #FashionCast #WrassleCast & many more!
E-mail us! >>> mail@cspn.us, put "WrassleCast" in the subject line
Support the CSPN, click on the sponsor links above!
Order your WrassleCast logo shirt and other WrassleCast gear at our #ShopCSPN storefront! Go To shop.cspn.us to get some merch!
Thank you for listening to The WrassleCast, a CSPN production.
Who are you to doubt El Dandy?