Presented by The CSPN
Welcome BACK to Season 2 of The Good and Terrible Show, starring Ceejay and Beauty Jackson.
This week, the ladies welcome guest @PettyMurphy08 to discuss:

Nazi Rally
To Kill A Saturday (tokillasaturday.com)
Insecure, Condoms, Usher, Herpes, Safe Sex
Insufferable Boomer: Steve Bannon
Real MVP: Shannon Sharpe
To Kill A Saturday 3: Labor Day Edition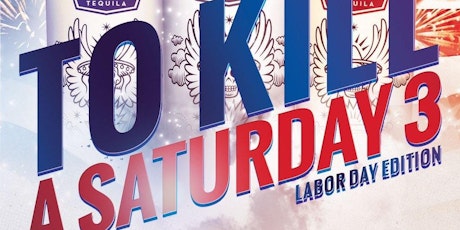 Saturday, September 2nd in Atlanta, Ga. Get your tickets now at http://tokillasaturday.com
Rickert & Beagle Books
Come visit our friends at Rickert & Beagle Books. perfectly strange. strangely perfect.  rickertandbeaglebooks.com

Follow and tweet us!
Ceej – @imjustceej
Beauty Jackson – @beauty_jackson , also follow Mel on instagram – Beauty_Jackson
Follow the official show twitter – @Good_n_Terrible
Keep up the show discussion using the hashtag #GoodandTerrible.
Visit our show's site http://thegoodandterribleshow.com
Subscribe to our official YouTube channel at http://www.youtube.com/channel/UCk-9cZqQA4ncOuc3jlKRoxA
We appreciate your feedback!
E-mail the show >>> thegoodandterribleshow@gmail.com
Call the CSPN hotline and leave us a voicemail! (331) 684-7377 that's (331) 6-VIPERS!
Or simply leave us a five-star review on iTunes or stitcher under "Good & Terrible Show" or "The CSPN"
Support the CSPN, click on the sponsor links above!
Thank you for listening to The Good and Terrible Show, a CSPN Media podcast production.