Presented by The Cold Slither Podcast Network
Welcome to Part Two of the 38th episode of The Good and Terrible Show, starring Ceejay and Beauty Jackson.
Rod from The Black Guy Who Tips podcast joins us in this continuation of yesterday's episode. After a startling revelation about a certain CSPN show host, we review last week's two-hour season finale of How To Get Away With Murder in our #SlayShondaSlay segment. Then, Rod sticks around to help us select the "Douche of the Week"
Press Play and hear all the goodness, with some terrible mixed in.
---
This show is also available on iTunes and stitcher radio! Subscribe to the "

Cold Slither Podcast Network

" today & tell a friend (or a foe… or yo daddy)!
---
New Feature! You can now watch the full two-part episode on our YouTube channel.
*Sponsor*
---
This week's guest
This week's guest Rod is co-creator of "The Black Guy Who Tips" podcast, a popular comedy talk show that he hosts along with his wife @SayDatAgain. Like this show, The Black Guy Who Tips can be found on iTunes, stitcher, podomatic, or wherever fine podcasts are found. You can check out new episodes of #TBGWT as well as subscribe to their Premium Shows & vast library of show archives at http://theblackguywhotips.com
Rod's twitter: @rodimusprime
Rod's TV live-tweets account: @RodLiveTweetsShow twitter:
The Black Guy Who Tips twitter: @TBGWT, #TBGWT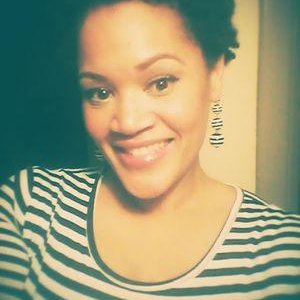 Ceej's birthday is this Friday! Check out her Amazon wishlist!
Follow and tweet us!
Ceej – @imjustceej
Beauty Jackson – @beauty_jackson , Follow Mel on instagram – Beauty_Jackson
Follow the official show twitter – @Good_n_Terrible
Visit our show's site http://thegoodandterribleshow.com
Subscribe to our official YouTube channel at http://www.youtube.com/channel/UCk-9cZqQA4ncOuc3jlKRoxA
We appreciate your feedback!
E-mail the show >>> thegoodandterribleshow@gmail.com
E-mail the CSPN >>> coldslitherpodcast@gmail.com
Call the CSPN hotline and leave us a voicemail! (331) 684-7377 that's (331) 6-VIPERS!
Or simply leave us a five-star review on iTunes or stitcher under "Cold Slither Podcast Network"
Support the CSPN, click on the sponsor links above!
Thank you for listening to The Good and Terrible Show, a Cold Slither Podcast Network production.