Presented by The Cold Slither Podcast Network
Welcome back to another edition of Crown and Collards, a weekly discussion podcast starring Dan (@Danchrism) and Jeremey (@Blike_Dante).

This week on Crown & Collards:
NFL, Quiz games, Missed connections, and some more celebrity scrutiny.
Press Play and enjoy the show!!
---
This show is also available on iTunes and stitcher radio! Subscribe to the "

Cold Slither Podcast Network

" today & tell a friend (or a foe… or your aunt)!
---
Music: Outkast – Return Of The G (intro) | Mia-X & Mac – Flip & Rip (outro)
About the hosts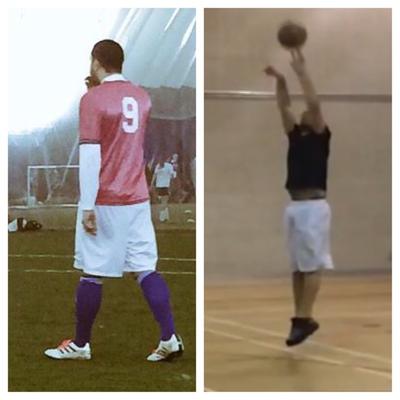 Dan a.k.a. "BenJarvus Pendarvis" a.k.a. @Danchrism
Two-sport athlete. Bartender. Nawlins native: Geaux Saints, Pelicans, and Flyers. Fuck cancer and corrupt cops.
Jeremey a.k.a. Jermericus a.k.a. @Blike_Dante a.k.a. "Your auntie's favorite"
Durag Model. Double D Enthusiast. Fupa Masseur. Atlanta, Ga. Thick Chicks and Dis Dick: The Mixtape
Follow and tweet us!
Dan – @Danchrism
Jeremey – @Blike_Dante
Keep up the conversation on twitter using the hashtag #CrownAndCollards
We welcome your feedback!
E-mail the CSPN >>> coldslitherpodcast@gmail.com, put "Crown & Collards" in the subject line
Call the CSPN hotline and leave us a voicemail! (331) 684-7377 that's (331) 6-VIPERS!
Or simply leave us a five-star review on iTunes or stitcher under "Cold Slither Podcast Network"
Support the CSPN, click on the sponsor links above!
Thank you for listening to Crown & Collards, a Cold Slither Podcast Network presentation.