Presented by The Cold Slither Podcast Network
We are pleased to welcome you to the CSPN debut of Crown and Collards, a weekly discussion podcast starring Dan (@Danchrism) and Jeremey (@Blike_Dante).

This show is an entertaining mixture of sports, music, jokes, commentary, and more, including the regular "Missed Connections" segment. With hosts from New Orleans and Atlanta, this podcast can be best described as a catfish dinner for your eardrums.
Press Play and enjoy the show!!
---
This show is also available on iTunes and stitcher radio! Subscribe to the "

Cold Slither Podcast Network

" today & tell a friend (or a foe… or yo daddy)!
---
New for the 2015! New podcast family! Cold Slither Podcast Network! New logo! Background music as we go! Ads! Drops! So many other fun things!
Intro: Bun B – Get Throwed Interlude: Deadly Avenger – Mal Paso Pt. II
Outro: Lil Wayne – Only Way
+ so many instrumentals along the way, we can barely remember em all!
About the hosts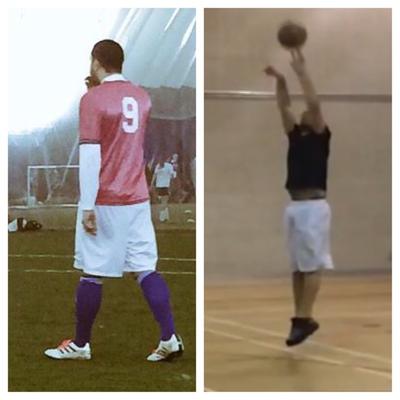 Dan a.k.a. "BenJarvus Pendarvis" a.k.a. @Danchrism
Two-sport athlete. Bartender. Nawlins native: Geaux Saints, Pelicans, and Flyers. Fuck cancer and corrupt cops.
Jeremey a.k.a. Jermericus a.k.a. @Blike_Dante a.k.a. "Your auntie's favorite"
Durag Model. Double D Enthusiast. Fupa Masseur. Atlanta, Ga. Thick Chicks and Dis Dick: The Mixtape
Follow and tweet us!
Dan – @Danchrism
Jeremey – @Blike_Dante
Keep up the conversation on twitter using the hashtag #CrownAndCollards
We welcome your feedback!
E-mail the CSPN >>> coldslitherpodcast@gmail.com, put "Crown & Collards" in the subject line
Call the CSPN hotline and leave us a voicemail! (331) 684-7377 that's (331) 6-VIPERS!
Or simply leave us a five-star review on iTunes or stitcher under "Cold Slither Podcast Network"
Support the CSPN, click on the sponsor links above!
Thank you for listening to Crown & Collards, a Cold Slither Podcast Network presentation.